Innehållet nedan modereras inte i förväg och omfattas därmed inte av webbplatsens utgivningsbevis.
Svetssystem
Tillbaka till företagsprofilen.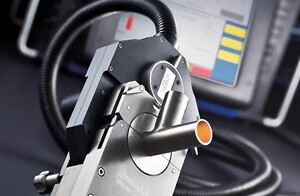 For projects requiring a consistent and efficient approach to welding, the Swagelok orbital welding system offers precision and control combined with easy-to-use touchscreen operation.
The Swagelok orbital welding system provides repeatable orbital gas tungsten arc welds (GTAW) for both tubing and pipe. Its real-time monitoring and recording capabilities streamline documentation for easy adherence to industry requirements.
Cost effective and reliable gas tungsten arc welds
Lightweight, portable power supply
Selection of weld heads
Variety of tools and accessories
Learn more here:
Welding Systems | Swagelok
Fakta om Swagelok Sweden
Adress
Swagelok Sweden
Box 6067
192 06 Sollentuna
Region
Sverige
Stockholms län
Sollentuna kommun
Telefon: +46 8-626 28 00
VAT nummer: SE5561811877
Kontaktpersoner
Damara Andersson
Telefon:

+46 769451116